Sacramento is a vibrant city known for its picturesque landscapes and beautiful waterways, located at the confluence of two major rivers in Northern California.
As the capital of California, it's also home to one of the largest state capitals in the United States with an affordable cost of living which attracts visitors not only from the bay area, but from all  around the world.
But what truly makes Sacramento unique is its diverse economy—with Sacramento's top industries driving job growth, investment opportunities, and innovation throughout this dynamic city.
In this blog post we will look at some of the biggest industries in Sacramento that make up a large portion of local economic activity and explore how they contribute to shaping this unique place.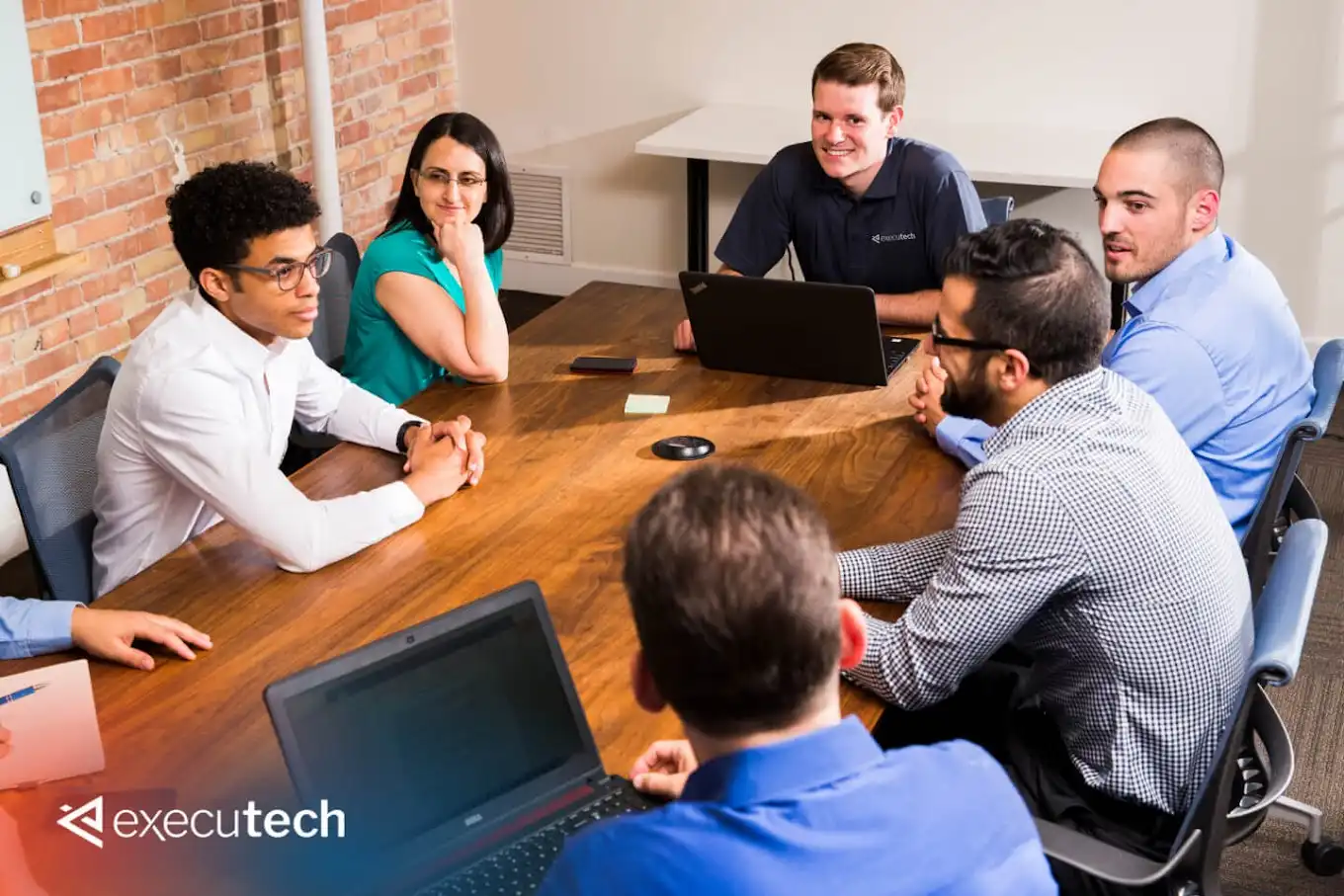 What Are The Top Sacramento Industries?
Let's explore some of the top industries in Sacramento as well as leading industry players in each sector.
1. Agriculture
It goes without saying that agriculture is one of the biggest industries in Sacramento, with over 6,400 individuals employed by the Agribusiness & Food Manufacturing sector.
Food manufacturing, grocery, and farm-related wholesalers are among the top-performing sectors in this cluster analysis.
With California producing almost the entire supply of almonds, walnuts, figs, dates, nectarines, apricots and walnuts for the United States, Sacramento plays a huge role in food production around the country thanks to our plentiful sunshine and nutrient rich soil.
Top industry names in this Sacramento industry include:
Corteva Agriscience
Sygenta
Archer Daniels Midland Company (ADM)
Grow Your Operations with an IT Company You Can Trust
Reclaim Focus on Your Business While we Handle Your IT
2. Health Care and Medicine
Healthcare and medicine exist as one of the top industries in Sacramento holding over 280,000 jobs – a number that is only set to increase as the aging population grows.
In fact, by 2040, Sacramento County will have about half a million residents just under the age of 60 or over. Another factor accounting for this is that the rates for those living with disability in the Sacramento region is slightly higher than those in the California state as a whole.
Image Credit: Agency on Aging
The University of California plays a major role in the development of healthcare and medicinal research within the area, leading to an array of different research and employment opportunities.
Prominent names in the healthcare industry include:
Davis Medical Center (UC Davis Health)
Sutter Institute for Medical Research
Kaiser Permanente
The Jackson Laboratory
3. Post-Secondary Education
We already talked about the University of California and the role it plays in healthcare being one of Sacramento's top industries, but did you know that post-secondary education serves as one of the biggest industries in Sacramento all on its own?
Education is a significant economic aspect of the county, with over 10,000 jobs in post-secondary education alone.
Top employers in Sacramento's post-secondary education sector include:
University of California
UC Davis
University of Southern California (USC)
Los Rios Community College
No business is without the need of efficient, reliable, resourceful IT solutions. 
With over 20+ years of experience as an IT company, find out why Executech is your best option for:
4. Technology
When one thinks of technology in California, Sacramento isn't really the first thing that comes to mind. The city is no Silicon Valley, but its abundance of technology opportunity and growth is not to be overlooked.
Ranging from software development to managed and professional IT services, there are over 60,000 jobs in the tech sector – making it one of the leading industries in Sacramento by a land mile.
A favored location for mass data centers and managed IT providers, Executech is your answer for local IT services that allow you to scale your business to becoming one of the major players in Sacramento's top industries.
From IT consulting to cybersecurity and remote and on-site support, we've got you covered with information technology insight built to help your business thrive.
Check out these additional resources to learn more about the value of managed IT:
5. Clean Energy
The state of California has always been ahead of the game in environmentalism compared to that of the rest of the country, so it's no surprise that clean energy and technology serves as one of the biggest Sacramento industries today.
In total, Sacramento is home to about one quarter of the area's Clean Energy Technology companies, with major industry names including:
Green Leaf Power, LLC
Capital Energy Solutions
Airco Mechanical
As one of the top industries in Sacramento, our locals are proud to be home to some of the major companies making a difference in the future of tomorrow with clean energy.
Become a Leader in the Top Sacramento Industries with Executech
When you are looking for managed IT solutions, it's important to choose a partner who can truly become an extension of your team.
Executech understands that and provides you with IT guidance and a wide range of support services so your business gets the maximum benefit out of your technology investments.
From monitoring network performance to deploying new solutions and providing ongoing maintenance, our fully managed IT solutions take the stress away from handling day-to-day IT needs on your own.
We make sure you have easy access to knowledgeable people when something goes wrong – no matter where or when – without straining resources or threatening productivity gains. Contact us today to learn more about how we can help!